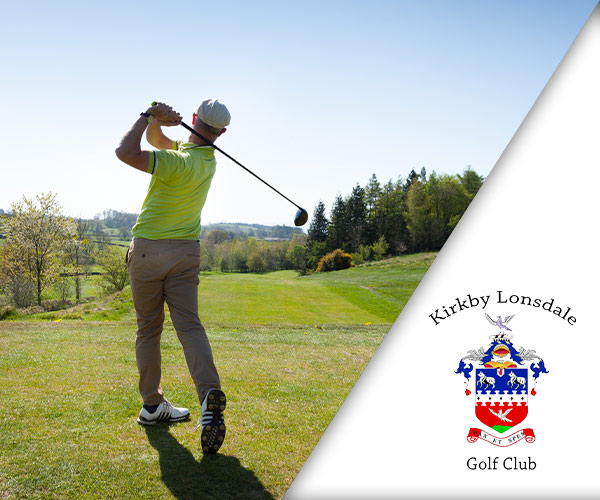 We would like to thank you for your support and patience during the last period of closure. The course will be open from Wednesday 2nd December and the BRS system for booking tee times will be open from 12 noon on Saturday 28 November.
The Pro Shop will also be open from Wednesday as will the toilets in the changing rooms.
As before, face masks should be worn inside the Pro Shop, please maintain social distancing and washing/santising of hands.
The 'rule of 6' still applies for all outdoor settings, so groups of more than 6 should not socialise outside.
We are pleased to be able to re-open our clubhouse on Dec 2nd  with a limited menu for table service and a take-away service if required.  As we are now in tier 2, the clubhouse will be arranged to comply with the new regulations so please ask a member of staff if you need to move furniture. Tier 2 rules also mean that we can only serve alcohol with a meal.
Hours of opening will be 11am to 3pm each day in the first week.  We will then revert to winter hours with no catering being available on Tuesdays and Thursdays. Should you require food outside these hours please inform catering staff before playing.
Thank you to all players-Visitors and Members who played during the Opens over the Summer.. Results of these are shown in the Blog section of the website or click here to view.
Check out the Winter Opens that we have  on the Opens page or click here.
Winter Open Sunday December 6th 
We have looked at the package that the Club is offering for this Open and we are advised that we cannot provide indoor catering/bar service for tier 3 players.
Though in tier 2, we are legally required to apply tier 3 rules for any visitors from that tier.
We regret therefore, that we must revise the package on offer to:
£12.50 per player for golf only, no food included. Refunds will be made to those who have already paid the full amount.
An outdoor take-away service will be available in addition to our halfway house.
Catering/bar service will be available as usual to non-tier 3 players but please be aware that unless you are a household you will not be able to sit as a 4 ball in the dining area.
We apologise for any inconvenience caused but hope that you can understand our position.
We will of course update this policy in line with Government Guidelines as issued.
SENIORS WINTER OPEN – THURSDAY DEC 3rd
In light of the new Government restrictions this event has now been cancelled.
WINTER MEMBERSHIPS NOW AVAILABLE
1st November 2020 to 1st March 2021- £130.00
50% of this fee will be deducted from any membership taken on 1st March 2021
 Kirkby Lonsdale Golf Club Restaurant and Bar

NOW OPEN TO THE PUBLIC – DAILY FROM 11am
WELCOME BACK TO ALL OUR MEMBERS
Visitors are also welcome.
We are pleased to say that the course and clubhouse are open but with certain restrictions. Please ensure you follow social distancing guidelines and respect all staff and golfers at all times. See below for our guidelines, these guidelines are not permanent and maybe updated or amended as required.
All tee times must be pre booked online or by telephone.
COURSE STATUS:
Course Status will be updated on a daily basis.  Please check the course status prior to booking.
KIRKBY LONSDALE GOLF CLUB
Kirkby Lonsdale Golf Club is situated in the picturesque Lune Valley within the Yorkshire Dales National Park.
We pride ourselves on giving all our visitors a warm Cumbrian welcome.
Our course measures 6594 yards and is laid out in more than 160 acres of spectacular countryside.
OUR COURSE
Our 18 hole layout is set out in two anti-clockwise nine-hole loops that make full use of the natural terrain. The front nine crosses Barbon Beck and works its way down to the River Lune, before returning to the clubhouse. The back nine heads north up the valley, presenting you with spectacular views of the Howgill Fells, before heading to the high point of the course on the 15th green.
The final three holes then provide a strong finish as you turn back into the prevailing south westerly breeze, with our signature 17th hole
being a par 3 to a green perched just over Barbon Beck.
MODERN, VIBRANT
AND FAMILY FRIENDLY
MEMBERS GOLF CLUB
We offer a range of options for 18 or 27 holes with breakfast, lunch, afternoon tea or evening meal catering options.
These are priced from £36 per person.
Bookings for visiting groups of 8 or more golfers are accepted any day of the week.
A round of golf at each of Kirkby Lonsdale, Penrith and Ulverston Golf Clubs-three of the best courses in Cumbria. All with stunning landscapes and situated in historic classic English market towns with great places to stay, eat and drink.
Cost £70.
Book your rounds by ringing any of the participating Clubs:
Kirkby Lonsdale -015242 76366. Penrith -01768 891919. Ulverston -01229 582924
*3 rounds to be played within 4 weeks
This is a simple membership for golfers who are busy with work and family, and who may only be able to play a limited number of rounds during the year but want to enjoy all the benefits of membership of the Golf Club.
Initial payment of £300 for 15 rounds of golf. Additional rounds may then be purchased: – £100 for 5 rounds.
This is available to new members only and can be held for 24 months, after which one of our many standard memberships will be offered.
KIND WORDS
"Just wanted to drop you a line to thank you and all your colleagues for the fantastic day we had on Friday. Had really positive feedback from all concerned regarding the course, the hospitality and also the food throughout the day – all of which were spot on!"
"28 of us as a society were welcomed on a Saturday.
Good set up of 18 hole course, with lots of land between holes. Very challenging on a windy day!
Fairly modern clubhouse with friendly staff. Well worth a visit."
"Very friendly staff and pro shop. Great day. Course in good conditions great comp and food excellent as usual. Thanks to all from the Blackpool park lads."
"Awesome course in the middle of nowhere. Brilliant young Pro, we had great banter with. Bar Staff were lovely and accommodating. It's also part of the '1906' initiative, so if your club was formed in 1906 you can get reduced or free rounds at clubs participating in the scheme. We'll definitely be back."
"Friendly club, lovely parkland course."
"Absolutely beautiful course. Stunning views challenging but not difficult. Definitely worth a visit."
"Lovely day out, course in great condition and staff most welcoming highly recommend."
"Very friendly welcome- glorious course with some of the best views I've ever seen on a golf course."
"Went on Sunday had a great day was welcomed and treated well course in good nick 3 course meal fantastic host superb well recommended."
"Very well designed course that was in excellent condition, credit to the greenkeepers."
"Fantastic course and helpful friendly staff both in pro shop and club house. The pro even lent me his clubs. Despite heavy rain all weekend the course was excellent."
"Always love playing Kirkby. Long course magnificent views, doesn't matter that much if you don't play well. Enjoy."
SIGN UP TO OUR NEWSLETTER
Receive exclusive content, competition results and more.
SIGN UP TO OUR NEWSLETTER
Receive exclusive content, competition results and more.