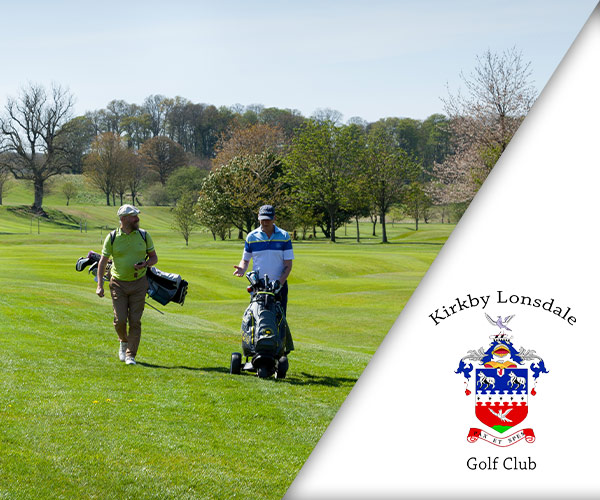 MEMBERSHIPS
For memberships our annual year runs from 1 March. However, you can join at any point during the year,
with membership fees paid on a pro rata basis for the first year.
All membership categories can be paid on a monthly direct debit basis using Fairway Credit.
We have the following nine membership categories in 2023:
Full Membership
Pay and Play Flexible Membership
Game Improvement Membership
Nine Hole Membership
Twilight Membership
Family Starter Membership
Junior Membership
Lifestyle Membership
For existing members of other clubs who live further afield we also have:
Associate Membership
Country Membership
BENFITS OF MEMBERSHIPS
As a members' club, we offer a relaxed environment where you can play your golf and enjoy meeting new friends. Members enjoy a lively social calendar through the year with quiz nights, music nights and other events that enable lasting friendships to develop on and off the golf course.
As a member you be able to take advantage of playing a free round of golf at over forty other golf clubs as part of the "1906 club".
We also have reciprocal arrangements with other clubs, where you can enjoy a round for a reduced fee. These clubs are:
Bolton Golf Club
Branshaw Golf Club
Clitheroe Golf Club
Fleetwood Golf Club
Morecambe Golf Club
Silverdale Golf Club

You will receive a complimentary County Card as part of your annual fee. This discount scheme
has recently been extended to include many golf clubs across the country.
PRICING FOR MEMBERSHIPS
£745 ANUALLY
£66.52 MONTHLY
Full members have playing rights for seven days a week and can enter all club competitions including Board Competitions and club knockout competitions.
We also offer subsidised membership rates for those who are under the age of 30. For those under 30 years of age, Full Membership fees are as follows:
Age
Pricing
17-19 years
£224 Annually
£20 Monthly
20-21 years
£253 Annually
£22.59 Monthly
22-23 years
£305 Annually
£27.23 Monthly
24-25 years
£407 Annually
£36.34 Monthly
26-27 years
£489 Annually
£43.66 Monthly
28-30 years
£588 Annually
£52.50 Monthly
£365 ANUALLY
£32.59 MONTHLY
You will pay a green fee of £12 per round each time you play.
For those who do not wish to commit to full membership, we offer the opportunity to be a member of our club and retain full membership rights, including a CONGU handicap through our Pay and Play membership.
Pay and play members are allowed to play in club competitions, including board competitions.
£525 FIRST YEAR
£632 SECOND YEAR
THIRD YEAR WILL BE FULL MEMBERSHIP
This membership isn't available if you are currently a member of another club.
This membership category is aimed at the golfer returning to the game, or who has maybe never taken a membership before. The package is designed to give you confidence in your game by including five individual 30 minute lessons with our PGA Professional, to be taken at your leisure.
Once you have established an active CONGU handicap you will be able to play in club competitions, but not Board Competitions.
£420 ANUALLY
£37.50 MONTHLY
Nine Hole Membership is aimed at those who have busy lives and cannot commit to playing a full round on a regular basis. Members will be limited to nine holes per day on either the front or back nine.
You will be able to hold an active CONGU handicap.
£295 ANUALLY
£26.34 MONTHLY
Twilight Membership which is designed for the person who wants to play golf socially on a regular basis in the evening.
Twilight members will be able to play Monday to Saturday. Twilight times will vary during the year according to the availability of daylight hours.
Winter (November- February) after 12pm
Spring/Autumn (March, April, September, October) after 2pm
Summer (May-August) after 5.30pm
The number of twilight members will be limited to 20.
£360 INITIAL PAYMENT
for 15 rounds of golf.
Additional rounds may then be purchased:
£110 FOR 5 ROUNDS
A simple membership for golfers who are busy with work and family, and who may only be able to play a limited number of rounds during the year but want to enjoy all the benefits of membership of the Golf Club.
This is available to NEW members only and can be held for 24 months, after which one of our many standard memberships will be offered.
£825 ANUALLY
£73.67 MONTHLY
Includes two junior members.
Family Starter Membership is aimed at a family with one full playing golfer. It gives the option for an adult partner to have access to a "Get into Golf" course and some lessons, whilst enjoying the process of learning the game.
Unlimited use of the practice facilities and Academy course is included with the option of playing the main course with the family once a week on a Saturday afternoon.
Only one member will be able to have a CONGU handicap and play in competitions.
AGED 13 AND UNDER £38 ANUALLY
AGED 16 AND UNDER £90 ANUALLY
We also offer Associate and Country Membership packages for those who are already members of another golf club.
ASSOCIATE MEMBERSHIP
£450 ANUALLY
£40.18 MONTHLY
You will be able to play in club competitions, but not Board Competitions.
For Associate Memberships, the annual fee is dependent on how far you have to travel from your main residence. Associate Membership is available if you live between 10 and 30 miles from Kirkby Lonsdale Golf Club.
LONG DISTANCE ASSOCIATE MEMBERSHIP
£305 ANUALLY
£27.23 MONTHLY

If you live more than 30 miles away Long Distance Associate membership is available. Long Distance Associate Members are not allowed to play in club competitions.
COUNTRY MEMBERSHIP
£227 ANUALLY
£20.27 MONTHLY

This fee includes 15 rounds.
Country membership offers the opportunity to buy a fixed number of rounds for an annual fee. Country Members are not allowed to play in club competitions.
Kirkby Lonsdale Golf Club, as a registered Community Amateur Sports Club, now offers a new category of membership at a reduced rate.
This rate is available without discrimination, to persons (new and existing) who can reasonably demonstrate that they cannot afford full membership. They will be entitled to join the Club and participate fully at a cost of less than £520 a year.
Any person who feels they cannot afford full membership should apply in person or in writing to the Secretary, providing information and any supporting documents that will demonstrate that they are unable to pay the full membership fee. Each application will be considered on its merits. Further information or supporting documents may be required as part of the application process and may be subject to independent verification before receiving approval.
The Club gives assurance that our procedures in this matter will be discreet and confidential throughout the application process. All members under this category of membership will enjoy identical voting rights and privileges to our other standard categories of membership.
Please send or email filled in forms to:
David Towers, Secretary/Manager, Kirkby Lonsdale Golf Club,
Scaleber Lane, Barbon, Cumbria LA6 2LJ
david.towers@kirkbylonsdalegolfclub.com
A RELAXED ENVIRONMENT
WHERE YOU CAN PLAY GOLF AND
ENJOY MEETING NEW FRIENDS
A RELAXED
ENVIRONMENT
WHERE YOU CAN PLAY GOLF AND
ENJOY MEETING NEW FRIENDS
SIGN UP TO OUR NEWSLETTER
Receive exclusive content, competition results and more.
SIGN UP TO OUR NEWSLETTER
Receive exclusive content, competition results and more.
Error: Contact form not found.