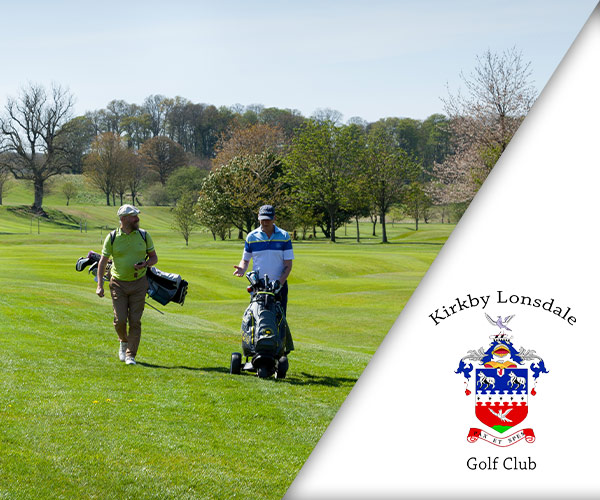 THE CLUB
Kirkby Lonsdale Golf Club is a modern, vibrant and family friendly members' golf club.
Our scenic location in the idyllic Lune Valley makes it a superb place to play golf. The course is generally open all
year round and a full calendar of competitive or social golf is available.
The club has recently expanded its range of flexible and family orientated membership options and is welcoming to both new and existing golfers. We have a great social scene and regular events are held throughout the year such as quiz nights, music nights, themed food nights and barbecues.
The Junior Section is expanding and enjoys regular weekly coaching and competitions.
MEN'S SECTION
The men's section is very active in both golfing and social terms. The club participates in various league and team events throughout the season, including the Lunesdale League, Dales Trophy and the Cumbria Scratch League. During the year the usual monthly medals, club knockouts and team events are competed for, alongside a number of major events that hold the prestige of an honours board in the clubhouse.
Our Mens Captain for this year is John Sherlock.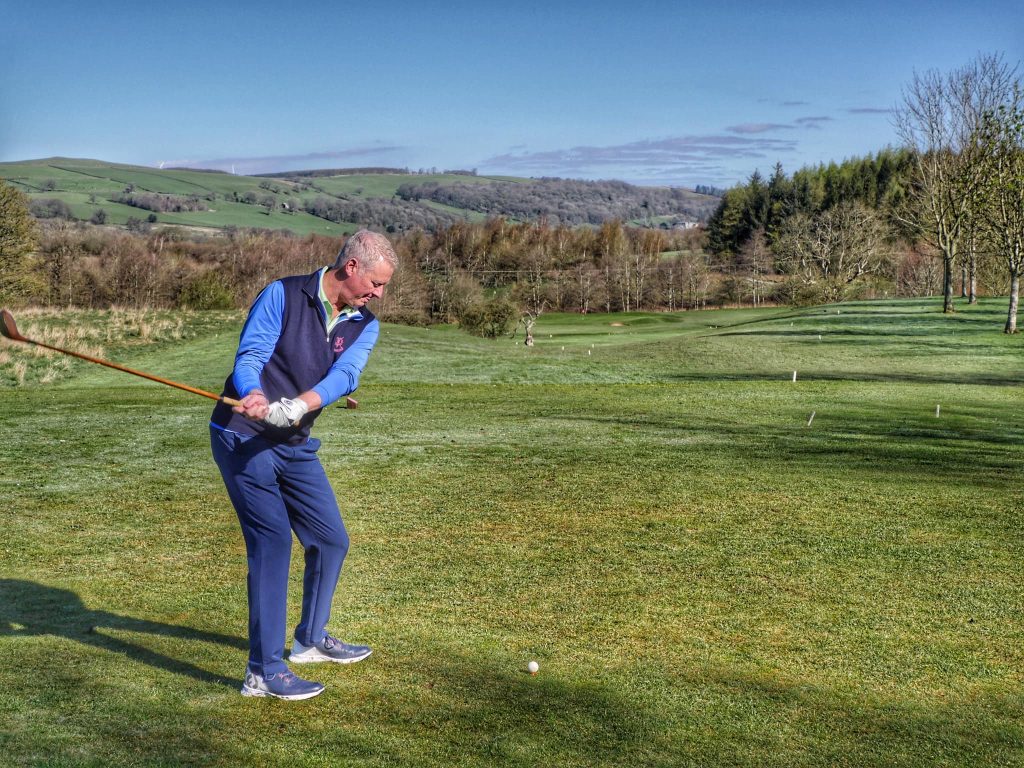 LADIES' SECTION
The Ladies section has 50 members of whom the majority are regular players. The ladies pride themselves on being a friendly, enthusiastic and active section of the club. Ladies competitions are on Wednesdays and Saturdays, and rollups are held throughout the year. The ladies are involved in numerous leagues and matches within the county. The ladies section warmly welcomes new members with or without handicaps.
Our Lady Captain for this year is Lyn Bond.
SENIORS' SECTION
The Seniors Section have a thriving number of members and have a full competitive calendar. With competitions on a Tuesday, roll-ups on occasional Thursdays and friendly matches throughout the season; the 55 and over's ensure the clubhouse is always full.
Our Senior Captain for this year is Nick Almond.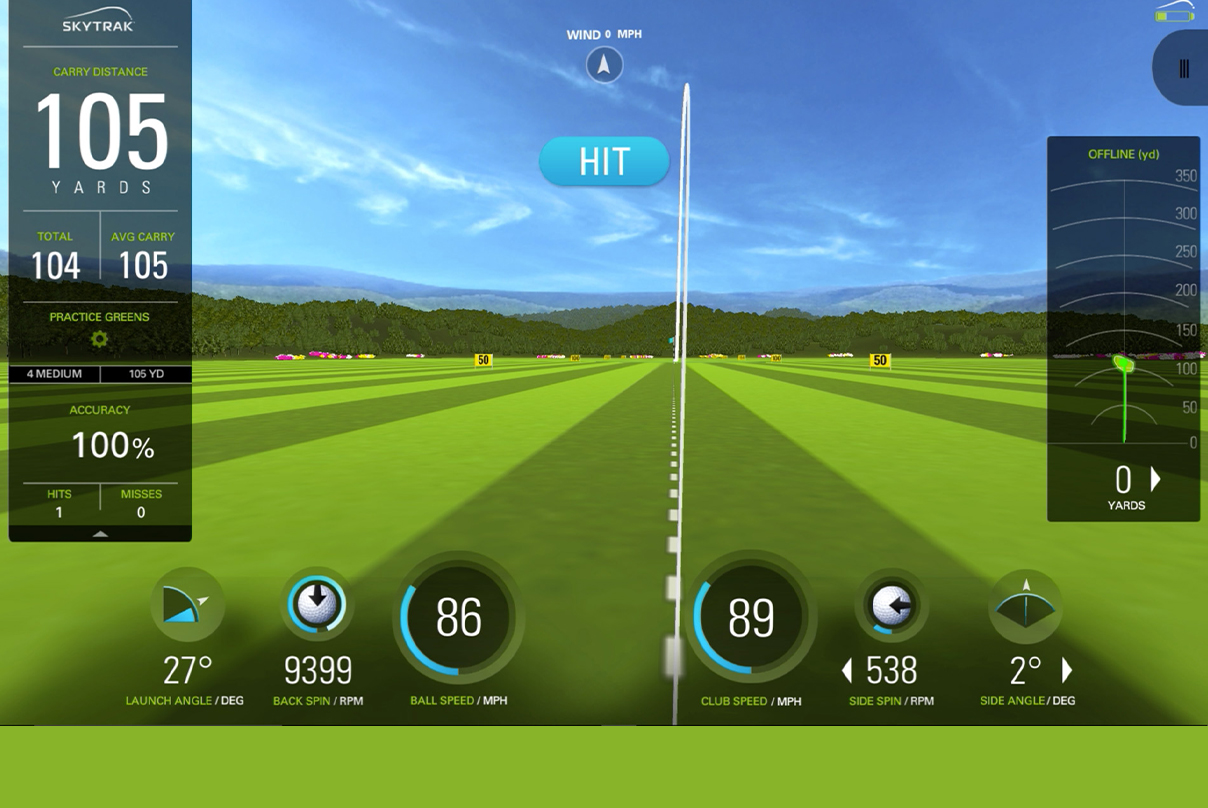 CATERING
Why not indulge yourself with a coffee and the customary bacon bap in our clubhouse before your round of golf. After the delights of playing our course take time to relax in our clubhouse with a drink in the bar or a meal in our restaurant. Reflect on the great day you have had!
KIND WORDS
"Just wanted to drop you a line to thank you and all your colleagues for the fantastic day we had on Friday. Had really positive feedback from all concerned regarding the course, the hospitality and also the food throughout the day – all of which were spot on!"
"28 of us as a society were welcomed on a Saturday.
Good set up of 18 hole course, with lots of land between holes. Very challenging on a windy day!
Fairly modern clubhouse with friendly staff. Well worth a visit."
"Very friendly staff and pro shop. Great day. Course in good conditions great comp and food excellent as usual. Thanks to all from the Blackpool park lads."
"Awesome course in the middle of nowhere. Brilliant young Pro, we had great banter with. Bar Staff were lovely and accommodating. It's also part of the '1906' initiative, so if your club was formed in 1906 you can get reduced or free rounds at clubs participating in the scheme. We'll definitely be back."
"Friendly club, lovely parkland course."
"Absolutely beautiful course. Stunning views challenging but not difficult. Definitely worth a visit."
"Lovely day out, course in great condition and staff most welcoming highly recommend."
"Very friendly welcome- glorious course with some of the best views I've ever seen on a golf course."
"Went on Sunday had a great day was welcomed and treated well course in good nick 3 course meal fantastic host superb well recommended."
"Very well designed course that was in excellent condition, credit to the greenkeepers."
"Fantastic course and helpful friendly staff both in pro shop and club house. The pro even lent me his clubs. Despite heavy rain all weekend the course was excellent."
"Always love playing Kirkby. Long course magnificent views, doesn't matter that much if you don't play well. Enjoy."
"Always love playing Kirkby. Long course magnificent views, doesn't matter that much if you don't play well. Enjoy."
Error: Contact form not found.